About Sea Crest Real Estate
In finding the right property for your needs or selling the property you currently own, choosing the right real estate company to assist you in your endeavor is the most important first step. It pays to work with an experienced professional and Sea Crest's team of knowledgeable professionals is the largest, most experienced real estate staff in the Carrabelle area.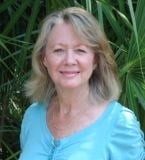 Donna Maloy, Broker Associate, REALTOR®
850-841-9286
donna@seacrestre.com
Donna's Listings
Hello My name is Donna Maloy and I am a Broker Associate with Sea Crest Real Estate, Inc. in Carrabelle Florida. I am the proud mother of 2 and the even prouder "Nana" to 6. I have been working in the Real estate industry for almost 10 years upon my retirement from an accounting back ground. I enjoy people and working with both buyers and sellers. Our beautiful coastline is a "draw" to numerous customers and I am always happy to assist!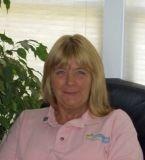 Patty Lee, REALTOR®
850-545-2872
patty@seacrestre.com
Patty Lee's Listings
My Name is Patty Lee, I have been in real estate approx. 5 years. I moved to Carrabelle about 15 years ago and like everyone else who visits fell in Love with the area. I have 3 children and 3 grandchildren. I also have worked with one of the local marinas for 15 years. So I am very familiar with not only the land but also the waterways of Franklin County. I would enjoy working with any of your real estate needs. Please feel free to call me or e-mail me anytime. My cell # is 850-545-2872.

J. Greg Eldridge, Broker Associate, REALTOR®
Cell 229-206-4334 / 850-889-1137
jgregeldridge@gmail.com
Greg's Listings
I grew up in a small town in South Georgia. I have owned and operated several business throughout my life. I was a home builder at Lake Blackshear from 2006-2012. I have bought and sold real estate most of my adult life. After moving to Carrabelle in January of 2013 I made the decision to become a license real estate agent. Working with Sea Crest Real Estate Inc. has been a very rewarding experience. I promise to give my clients the personal attention expected and to make their buying or selling real estate a wonderful experience.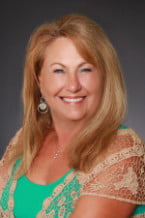 Susan Gay, REALTOR®
850-509-5883
susan@seacrestre.com
Susan's Listings
I grew up in Tallahassee and spent many days on the Gulf Coast . I have been a Florida Realtor for eighteen years and I have had a home in Carrabelle for fifteen years. I have six wonderful grandchildren that I adore and they love Carrabelle, visiting as much as they can.  I am always available to my customers and will work with your interest in mind at all times. I enjoy working with people and would love to help you with your buying or selling needs.

Beth Klein, REALTOR®
903-724-0983
bethklein832@gmail.com
Beth's Listings
Hello! I am a motivated Real Estate Agent who is eager to work for you to help you find your dream home or vacation home on the beautiful forgotten Coast. I have deep roots in the community here and know the area well. I will work diligently to get you the information you need to make take that step towards owning a beautiful piece of paradise! Call me and let's get started!!!
Terri Cannon, REALTOR®
850-323-0508
tcdifla@gmail.com
Terri's Listings
My husband and I have lived on Dog Island for the past 30 years. I would love to show you the Island and some really great properties we have for sale over here. Dog Island is such a unique and special place to me, most of the Island is owned by the Nature Conservancy, so if you are looking for quiet and solitude, Dog Island is perfect for you and your family. Give me a call at 850 323-0508 or email me at tcdifla@gmail.com. Dog friendly too! I have 2 Labrador retrievers.